You are here
Error message
Deprecated function: The each() function is deprecated. This message will be suppressed on further calls in menu_set_active_trail() (line 2405 of /home/ntungamogo/public_html/includes/menu.inc).
Civil Servants Tipped on Team Work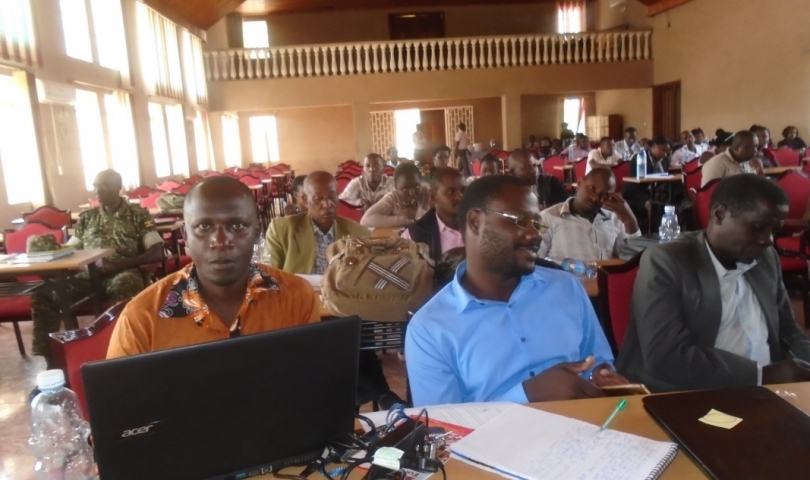 By NDLG Communication office
Civils servants have advised to champion teamwork if they are serve their respective communities better.
This call was today afternoon made by Sowedi  Kitanywa the senior probation officer for Kasese district while addressing extention workers, community development officer and coordinators of operation wealth creation during a capacity training workshop held at Ntungamo district council hall.
Kitanywa revealed that civil servants are skilled differently and that some of them tend work in Isolation making it hard for them to achieve the intended goals and serve the community.
He revealed that the civil servants must work together and engage the political wing as well to ensure that there is no duplication of work.
Albert Mugabe the Ntungamo district production coordinator revealed that the civil servants must re-allign their attitude and focus of achieving their goals.
He further revealed that mobilization strategies in communities should be improved and involve all the stakeholders.