You are here
Error message
Deprecated function: The each() function is deprecated. This message will be suppressed on further calls in menu_set_active_trail() (line 2405 of /home/ntungamogo/public_html/includes/menu.inc).
Farmers tipped on reducing post-harvest losses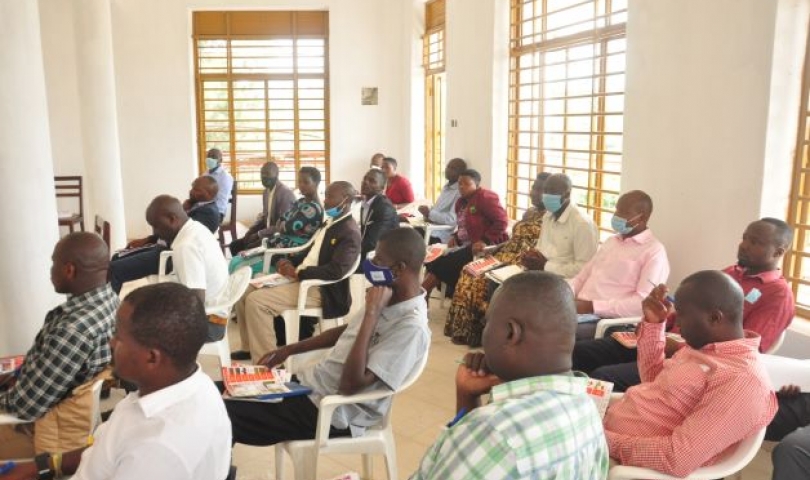 By Anthony Kushaba
Ntungamo
Farmers in Ntungamo district have been urged to focus on embracing modern farming practices as well as reducing post-harvest losses.
The call was this morning made by Albert Mugabe the Ntungamo district production officer  on Thursday while speaking at the opening of a one-day training for extension workers and local leaders held at Abateganda hall in Ntungamo Municipality.
Mugabe revealed that the district is well known for producing beans in large quantities but says that there is need to address the issue of quality.
He revealed that the best practices in growing and harvesting of beans greatly contribute to improved nutrition and income maximization.
Cletie Lukasa an officer with the grain council of Uganda which organized the training revealed that best practices enable farmers in the country to attract international market as well as more funds. Cletie called on the extension workers and leaders to ensure that the farmers in the district change from traditional practices and instead embrace those modern ones that reduce losses and bring in quality produce.