You are here
Error message
Deprecated function: The each() function is deprecated. This message will be suppressed on further calls in menu_set_active_trail() (line 2405 of /home/ntungamogo/public_html/includes/menu.inc).
Health Ministry Orders for Heightened Surveillance Following Ebola Outbreak in DRC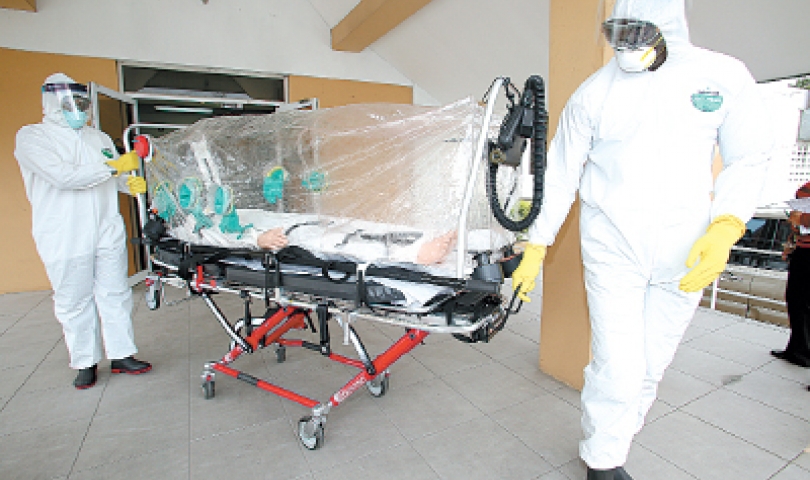 Health Minsitry Orders for Heightened Surveillance Following Ebola Outbreak in DRC
By Communication Office
NDLG
The ministry of health has ordered for heightened surveillance in districts close to the boarder with the Democratic Republic of Congo following the outbreak of Ebola in the area.
The recent outbreak of the disease was reported in Mangina , Mbalako health zone , in Beni Territory of North Kivu Province.
The outbreak is just 100 kilometers away from the Uganda-Democratic Republic of Congo Boarder point at Mpondwe in Kasese district.
The country has so far registered 26 case with 20 of them succumbing to the disease.
In a directive issued on the 6th of August addressed to all District health departments, The Acting Director General Health Service Henry Mwebesa is asking the respective districts to enhance their surveillance systems and preparedness.
The same letter asks the district health departments to have a high index of suspicion for Ebola and also urgently report any.
 The turmoil in the Democratic Republic of Congo often triggers movements of people from the area to Uganda which makes the district near the border more vulnerable.
Some of the refugees from camps in Ibanda and Isingiro often seek for leave and travel to the Demcratic Republic of Congo to visit their relatives.
The directive comes at a time when district in the Ankole area are already on high alert following the outbreak of Rift valley fever.
Authorities in the districts of Ibanda,Mbarara and Isingiro have for weeks been on alert and also suspended movement of animals in order to check the vice.
Peter Sebutinde the Mbarara District director of health services says that they have been on alert and that they will increase their vigilance to ensure that no suspicious case goes un attended to.