You are here
Itojo hospital laboratory Remodeled into modern Laboratory Hub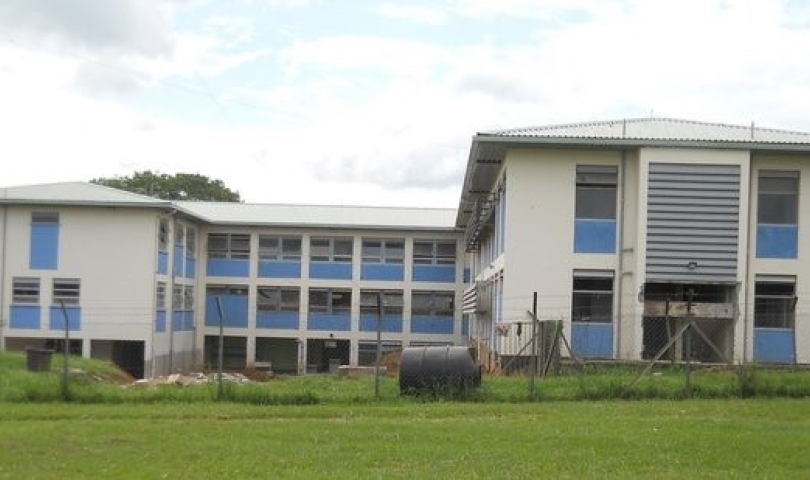 By  Communication Office
Ntungamo
Itojo hospital's laboratory has been remodeled into a modern laboratory hub thanks to funding from The United States Agency for International Development (USAID/RHITES SOUTH WEST).
 Located in Itojo sub county 10 kilometers from Ntungamo district on the Ntungamo district-Mbarara highway is a public facility owned by the government of Uganda serving a total estimated population of 191,200, and all of them are Ugandan nationals.
Its Population composition is 51.7% Female and 48.3% Males, 4.3% (21121) are children under 1year, 20.2% (99222) are children under 5years, 24,560 estimated pregnant women.
The facility's laboratory which has been in a sorry state has been remodeled and fitted with modern equipment at a cost of 127,000,000 million shillings.
Modern equipment at Itojo hospital laboratory
Speaking at the handover of the works at the facility on Monday, Dr. Edward Bitarakwate the Country Director at Elizabeth Glaser Pediatric AIDS Foundation revealed that the project aims at increasing utilization of health services through Increased availability of and accessibility to health services, Improved quality of health services, Increased availability of resources for public sector health services, Improved organization, and management of service delivery and increased adoption of healthy behaviors and positive child development practices by communities in focus areas and target population groups.
Ntungamo district health Officer Dr. Richard Bakamuturaki commended the funders for supporting the elevation of the facility's laboratory into a modern one.
He adds that the facility serves a laboratory hub for the district, thereby serving as laboratory coordination point and service center where samples from lower facilities are brought for testing or dispatch to central Public Health laboratories and in turn results delivered back to the lower facilities through the sample transportation network.
Bakamuturaki further revealed that increasing demand for quality laboratory services, the laboratory infrastructure need to be improved to meet the ever-increasing demand, thus the renovation project.
Equipment in the remodled laboratory
Ntungamo chief Administrative officer Hanny Turyahebwa revealed that the district that district is committed to ensuring that the facility is well staffed and supervised for effective service delivery.
Dr. Innocent Twesiime the Itojo hospital medical superintendent revealed that the remodeling of the laboratory saw the demolition of all existing concrete worktops and shelves in the working and automation areas, and reconstructed with 75mm thick concrete class 20 worktop reinforced with BRC A142 mesh and finished with 25mm thick white acid resistant granite paving, 25mm thick blockboard partition walls; 25mm thick blockboard shelving on 25 x 25 hardwood framing, Construction of High-level shelves and cabinet comprising of 20mm thick blockboard shelves 25mm thick x 600mm high block board shutters in automation room, working area and Gene expert room, Improving on Water supply and drainage pipework & fittings from Galvanized Pipes materials to PPR (Plastic) for durability and rust-free materials among others.
 Ntungamo district chairperson Samuel Muchunguzi revealed that the donors have played a vital role in supporting the health sector not only in Ntungamo, but in the whole of Uganda.
 Ntungamo resident district commissioner George Bakunda revealed that the move was timely and is a great boost to the health sector in Ntungamo and will help the hospital to improve on its rankings on the international level.
Bakunda adds that the modern equipment that has been put in the laboratory will enable the locals to cut costs of traveling to distant areas such as Kampala since most of the tests will be done at the facility calling on the health workers to fully and responsibly utilize the facility.