You are here
Locals urged to embrace environmental protection practices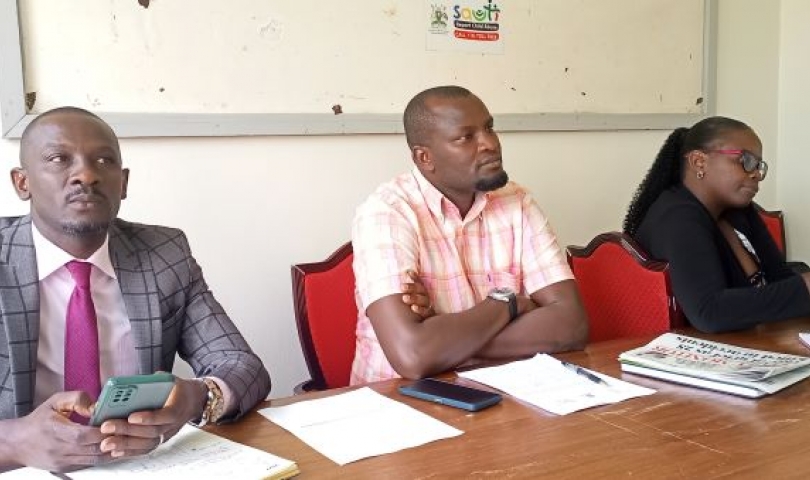 By Anthony Kushaba
Ntungamo district vice chairperson Asuman Kigongo has called on the locals in the area to urgently embrace practices that are aimed at addressing climate change.
Kigongo who was this morning speaking at a district consultation meeting on the Decentralized climate change finance mechanism organized by the ministry of water and environment held at Ntungamo district headquarters revealed that there is an urgent need for Ugandans to take climate change as a priority and work towards checking the worsening situation.
Decentralized climate finance builds local governments' capacity to assess and adapt their development policies in the context of climate change resilience, in particular for those most vulnerable.
Ntungamo deputy chief Administrative officer Fedelis Kiiza urged civil servants and the political leaders in the area to champion the cause of protecting the environment and ensuring that the degradation of the environment is checked.
Kiiza also commended the ministry of water and environment for choosing Ntungamo district among the first 12 districts to pilot the decentralized climate finance mechanism.
Ntungamo district natural resources officer Dinnah Tumwebaze called on the locals to prepare for resilience and adaption since the effects of climate change such as floods and prolonged dry seasons are already being faced.
She revealed that challenges such as crop failure and changes in seasons are clear signs that Ugandans must wake up and protect the environment by staying away from wetlands and ending the depletion of other natural resources.
Dennis Mahebe a local government planner with the National Planning authority revealed that the mechanism aims at ensuring that the climate funds are decentralized to reach the lower local governments.
He further revealed that the key features of the mechanism are to generate and access periodic climate early warning information such as seasonal forecasts, and to integrate scientific climate information with community indigenous knowledge among others.
The meeting was attended by the district's top leaders and departmental heads.