You are here
Error message
Deprecated function: The each() function is deprecated. This message will be suppressed on further calls in menu_set_active_trail() (line 2405 of /home/ntungamogo/public_html/includes/menu.inc).
Locals urged to embrace regular savings for improved household income.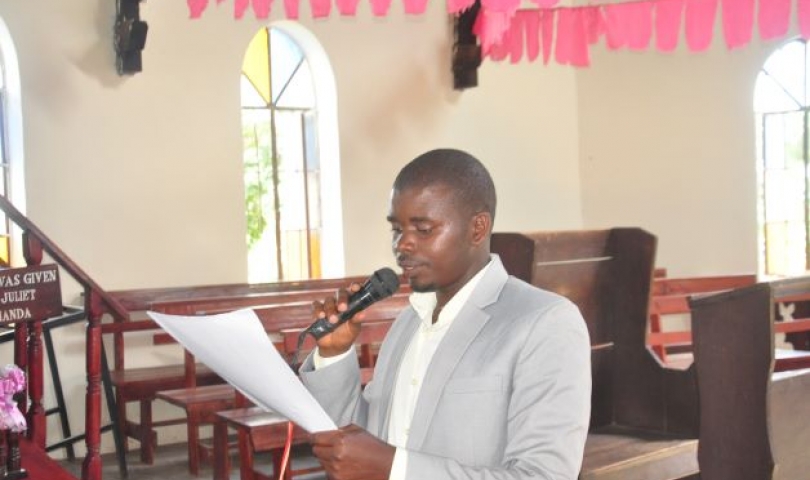 Locals urged to embrace regular savings for improved household income.
By Anthony Kushaba
Locals in Ntungamo have been urged to embrace regular savings in abid to improve household income.
This call was made by Benon  Tibamanya the Ntungamo district commercial officer while speaking at the annual general meeting for Kishami people's Savings and corperative society held at Kishami Church of Uganda.
Kishami People's SACCO located in Kishama –Ruhaama East sub county of Ntungamo district.
Benon the Ntungamo commercial officer revealed that the members should embrace regular savings so that they can have more money in their organization.
He also called on the management of the SACCO to focus on being transparent adding that the SACCO has acquired a permanent certificate which he says that they are set for the best if they properly utilize the available resources.
Longino Mujuruzi the Kishami people's SACCO board chairperson revealed that the SACCO which is in its third year of existence has taken vital steps towards growth and has seen the number of members rising from less than 100 to 366 and they hope that more members are set to join them.
He called on the locals in the area to focus on saving so that they do not have challenges in case they need money for emergencies.
Mujurizi further the SACCO is now having a challenge of computers to enable them embrace use of technology in transactions at the banks which he says will reduce operational costs and save time.
Ainea Asasibwe the Ruhaama East sub county district councillor who represented the district chairperson revealed that the locals should not focus on waiting to have a lot of money to save but instead focus on saving bit by bit so that they can raise money for sending their children to school and equip them with schools that will help them earn a living in future.
Ainea further called on the management of the SACCO to focus ensure transparency in the management of the SACCO in its success is to become realistic.