You are here
Error message
Deprecated function: The each() function is deprecated. This message will be suppressed on further calls in menu_set_active_trail() (line 2405 of /home/ntungamogo/public_html/includes/menu.inc).
Muslims Urged to Strengthen Family Ties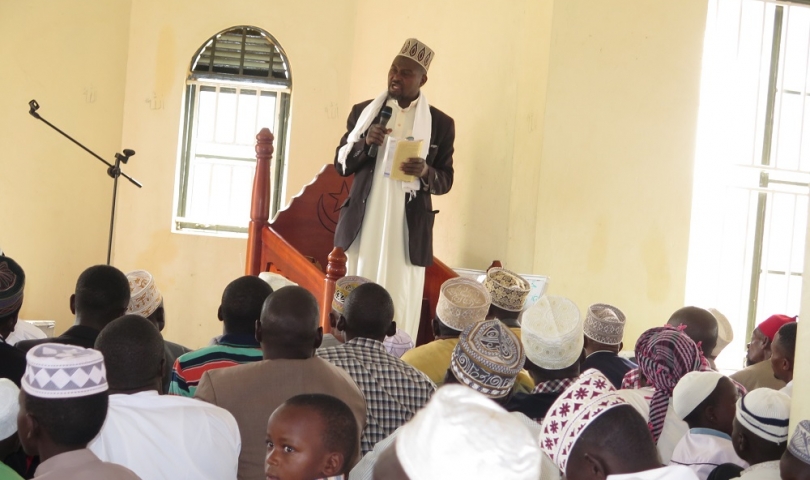 By NDLG Communications Office
Ntungamo 
The Imam of the Ntungamo district mosque sheikh Rhamathan Rwamahe has asked Muslims to strengthen families if the current political and social insecurity is to be stopped.
Preaching during the Eid el Adha prayers at Ntungamo district mosque, he said most of the challenges in the country currently begin at family level and with families breeding violence and economic insecurity high, the country must pass through a series of violence until the issues are resolved.
He challenged leaders to follow their promises especially those they make while looking for positions that when they remember them it is easy to adjust to demands of electorates and refocus their minds.
The District Qhadi sheikh Swaleh Kashangirwe led the prayers for Eid. He asked Government to release the Ntungamo Municipality MP Mr Gerald Karuhanga to avoid being seen as if they are persecuting opponents. He said political tolerance need to be practiced.