You are here
Newly Graduated students urged to pursue further studies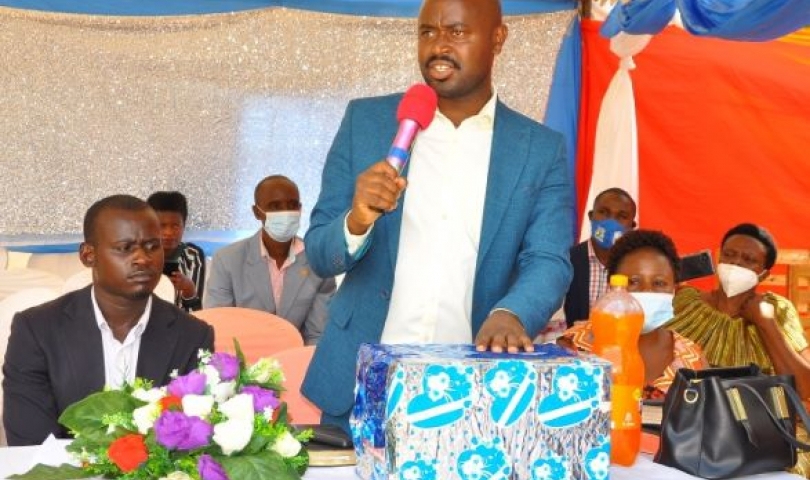 By  Communication office
NDLG
 The Ntungamo district Council Speaker, Nicholas Twikirize Mugyenyi, has encouraged newly graduated students of the Management Training and Advisory Centre (MTAC)-Ntungamo study center to pursue further studies and upper grade if they want to get good jobs in the future, explaining that a certificate, diploma, or degree cannot be sold nowadays.
Speaker Twikirize made the announcement during the Institute's thanksgiving for MTAC graduates, which was led by the venerable Rev. Can. Joash Tushangomujuni, Dean of the South Ankole diocese, at St. Mathew Cathedral in Kyamate, and assisted by onotherclergy.
By the end of the thanksgiving service, a total of nearly USH.1.8 million had been raised in cash and pledges for the Institute's Scripture Union Machines.
The district Speaker, who was also the honoree, thanked Tusiime Denis, the Institute's Principal, and his team for a job well done at MTAC.
He also congratulated the 142 Ntungamo study center students who graduated with certificates and diplomas in various courses.
On January 15, 2022, nearly 1000 MTAC students in the country graduated at their Nakawa main campus in Kampala, and Ntungamo celebrated theirs on January 16, 2022.
 DPC Baganzi Patience (ASP), district councillors including Moses Biryomuriwe-Rwabukwitsi (representing Eastern division), Wycliffee Twinamatsiko (Kagarama T/C), Rutarya Ainea (Ruhaama East S/C), Pius Nuwagaba (Nyarutuntu S/C), and Elias Bainomugisha Kachafu, Chairman LC3-Earutunt
Among those present were David Katusiime Kabaka, Secretary of the District Service Commission.