You are here
Ntungamo Authorities Urge Responsible Use of Mosquito Nets to Combat Malaria
Thursday, 05 October 2023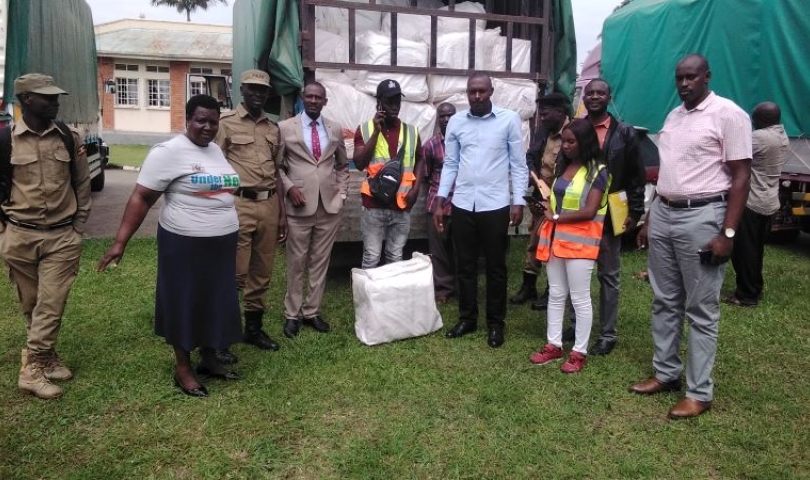 Anthony Kushaba
Ntungamo
Local authorities in Ntungamo are emphasizing the importance of responsible usage of mosquito nets provided by the government in the fight against malaria. The call to action came during a ceremony to receive 304,640 mosquito nets procured by the government, with Deputy Resident District Commissioner Robert Niwamanya Kamuntu leading the charge.
Kamuntu expressed concerns that despite the government's efforts to combat malaria, some individuals were misusing these mosquito nets for purposes unrelated to their intended use, such as raising chickens instead of using them for protection against malaria-carrying mosquitoes.
In his address, Kamuntu urged the local population to fully embrace the mosquito net distribution exercise, emphasizing the importance of its success in curbing the spread of malaria. He also announced that the distribution process in villages would commence on Monday, underscoring the urgency of the matter.
Principal Assistant Secretary Kiiza Fedelis expressed gratitude for the commencement of the distribution, which had experienced delays. He called upon sub-county chiefs and parish chiefs to collaborate closely with village health teams to ensure the smooth execution of the distribution.
The event saw the presence of key figures such as Ntungamo District Internal Security Officer Esau Nsimire and Acting District Health Officer Beatrice Chemisto, highlighting the significance of the mosquito net distribution campaign.
This initiative is part of a nationwide effort by the government to distribute 28.5 million Long-Lasting Insecticide-Treated Mosquito Nets (LLINs) to combat malaria morbidity and mortality. Supported by The Global Fund and the Against Malaria Foundation, the campaign places a strong focus on promoting behavioral change to encourage consistent net use, proper net repair, discourage repurposing, and address social norms that hinder effective utilization.