You are here
Ntungamo Chairperson calls for joint efforts towards environmental protection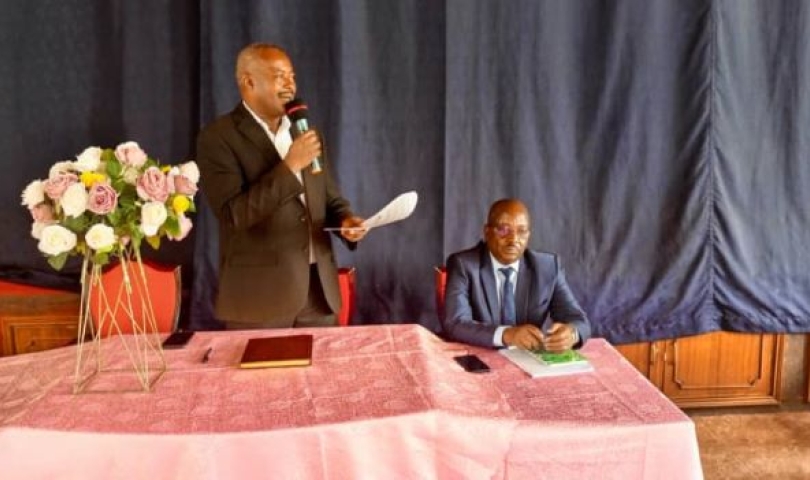 By Anthony Kushaba
Ntungamo district chairperson Sam Muchunguzi Rwakigoba has called on the locals in the district to work closely with the leaders and development partners to protect the environment.
Muchuguzi was  on Monday speaking during the budget conference held in the district council hall.
The budget conference was held under the theme "Full monetization of Uganda's economy through commercial agriculture, industrialization, expanding and broadening services, digital transformation, and market access."
Muchunguzi revealed that protecting the environment is key in the world. Several wetlands are being depleted by human activity. He asked the politicians in the district to work closely with technocrats if the protection of the environment is to become a reality.
The chief administrative officer of Ntungamo district, Mathias Ndifuna, revealed that the district is facing the challenge of dozens of civil servants who are opting for early retirement.
Ndifuna revealed that the biggest number of those opting to retire early are teachers, who, according to information, are discontent with the pay they receive and instead decide to go for early retirement and engage in other ventures.
He revealed that the larger section of civil servants is demoralized and disgruntled due to the salary disparities in the civil service.
He further revealed that a larger section of health workers whose salaries have been enhanced have also opted for early retirement and gone to private businesses.
Speaking as the chief guest at the budget conference, Ntungamo Woman Member of Parliament Bata Kamateneti called on the politicians and the technocrats in the district to work together and ensure that there is effective service delivery. She revealed that the district is struggling to maintain the roads due to having many kilometers to work on using a single road unit, but she also revealed that the members of parliament in the area are working hard to ensure that the pledge by the government to have more road units is realized.