You are here
Error message
Deprecated function: The each() function is deprecated. This message will be suppressed on further calls in menu_set_active_trail() (line 2405 of /home/ntungamogo/public_html/includes/menu.inc).
Ntungamo Farmers Get Fish Fries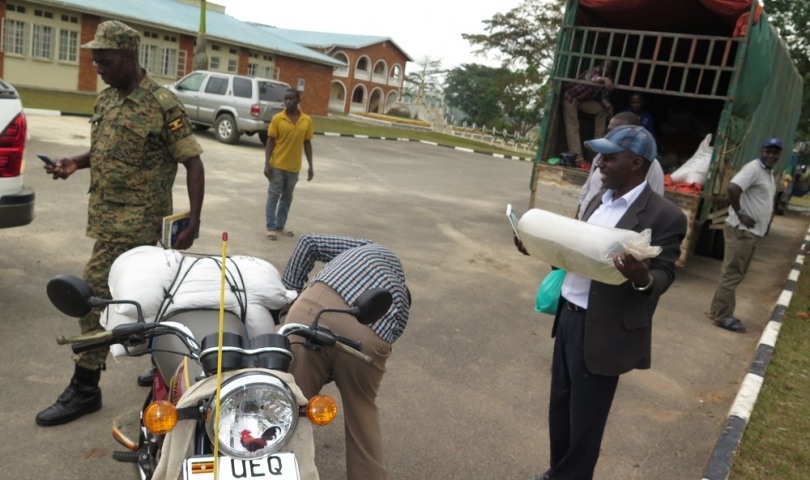 By NDLG Communications office
 Ntungamo
At least 28 fish farmers in Ntungamo district have received 73200 sex reversed fish fries and 4699 kilograms of starter feeds from NAADS in a move aimed at restocking old fish ponds and new ponds with new flies that mature faster and produce better returns.
The Ntungamo district fisheries officer in charge aquaculture Amos Besigye says the new breed of Nile tilapia delivered to farmers on Wednesday will see several farmers in the 13 fish farming sub counties in the district benefit and urged farmers to buy mores feeds when the starter feeds are used up.
The fish was distributed to farmers depending on their ponds carrying capacity.
Fish farmer   James Namara said the new flies will help the farmers to do away with the breeds they have been farming for years which have since become stunted because over inbreeding and other environment factors.
Farmers however decried the increasing scarcity of fish feeds on local market arguing government to aid investors in fish feed industries to establish in different regions that they too can benefit at least from having the feeds bought from nearer.
The fish was supplied by Aquafarm Consults Limited a Wakiso based company.
According to Alex Musinguzi the director, the fish supplied has the capacity to grow faster and also adopt to various conditions.
Major Emanuel Muhwezi the Ntungamo Municipality operation wealth creation coordinator urged farmers to take good care of the fish and ensure that the government's intended purpose is realized.