You are here
Error message
Deprecated function: The each() function is deprecated. This message will be suppressed on further calls in menu_set_active_trail() (line 2405 of /home/ntungamogo/public_html/includes/menu.inc).
Ntungamo gets two new motorcycles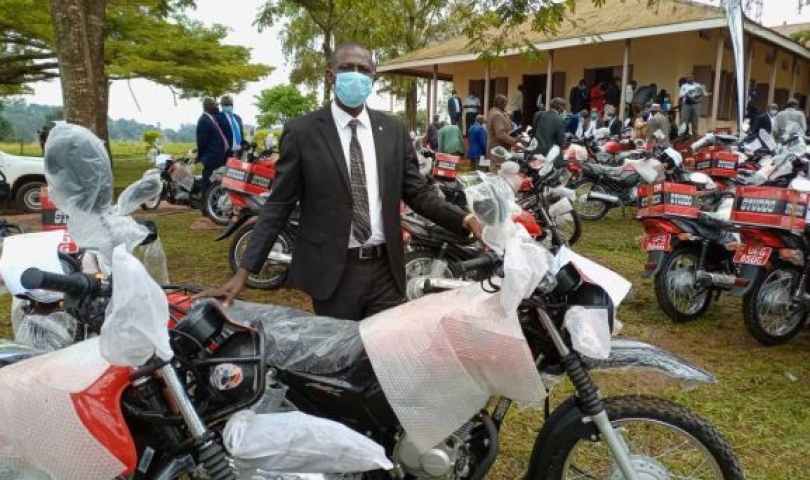 By Communication office
Ntungamo
Ntungamo district has today received to brandy new motorcycles from the government of Uganda.
The motorcycles received are to be attached to the internal audit department and the revenue management unit in the finance department.
The motorcycles were procured by the ministry of local government and handed to beneficiary districts at Masaka district local government headquarters today afternoon.
Local government minister Raphael Magyezi who presided over the hand over function of motorcycles to the districts of southwestern Uganda and greater Masaka called on local governments to use the motorcycles to mobilize communities as well as revenue generation.
Fedelis Kiiza the principal assistant secretary who received the motorcyles on behalf of Ntungamo district revealed that the motorcycles come at a time when the district is trying to ensure that their staff have means of transport to enable them reach out to the communities they serve.
He commended the government for intervention.