You are here
Error message
Deprecated function: The each() function is deprecated. This message will be suppressed on further calls in menu_set_active_trail() (line 2405 of /home/ntungamogo/public_html/includes/menu.inc).
Ntungamo leaders order wetland encroachers to vacate immediately
Wednesday, 08 September 2021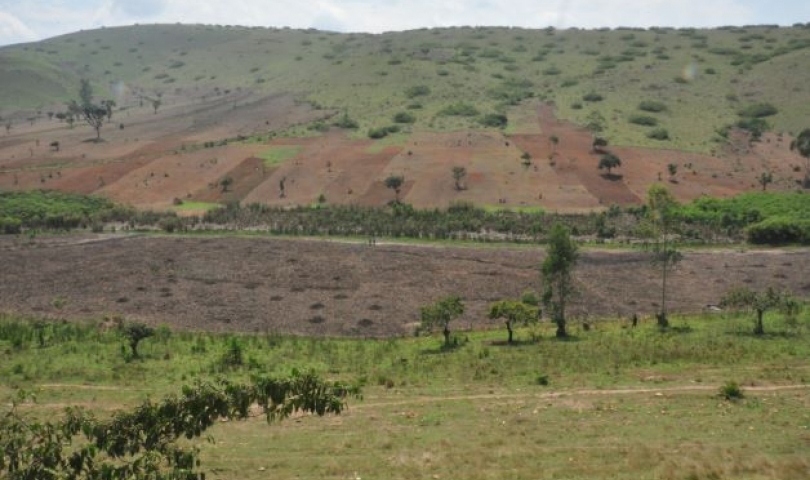 By Anthony Kushaba
Ntungamo district leaders have ordered all the wetland encroachers to immediately vacate the encroached areas.
The team leaders who were today monitoring the affected wetlands in the sub counties of Nyabushenyi and Nyabihooko where hundreds of acres of wetlands have been cleared for tree planting, cultivation and grazing.
The team comprised of the district chairperson and his executive, chief administrative officer and other technocrats and resident district commissioner were concerned by the rate of encroachment which is a big threat to the environment.
Sam Muchunguzi the Ntungamo district local government chairperson revealed that it is unfortunate for the people to ignore the dangerous effects to the environment and continue degrading it.
Muchunguzi adds that the locals who have encroached with the wetlands must vacate immediately.
Ntungamo district chief administrative officer Nasser Mukiibi revealed that the leaders cannot just sit and look on as the environment is being degraded saying that the vice must stop immediately.
Ntungamo district senior natural resources officer Dinah Tumwebaze says that some locals have been very stubborn and went on to destroy wetlands despite the warnings from authorities.
Tumwebaze further revealed that the encroachers must immediately restore the depleted areas or face arrest and subsequent prosecution.