You are here
Ntungamo Starts Distribution of Masks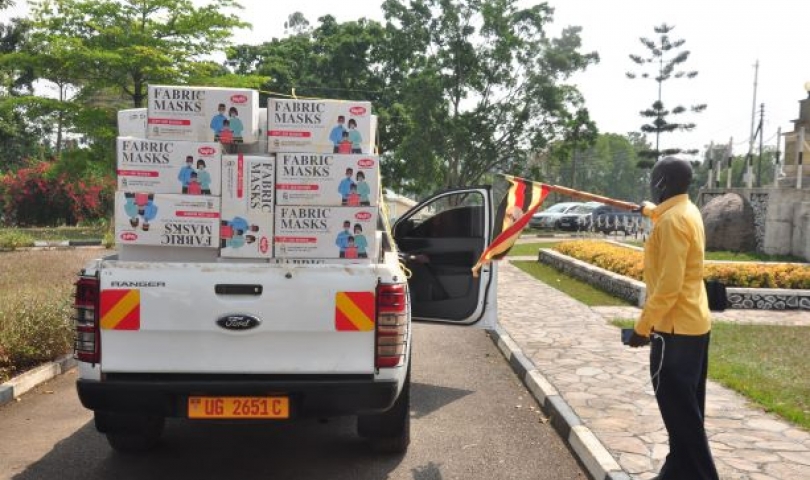 By Communication office
Ntungamo
The distribution of government masks has kicked off in the southwestern district of Ntungamo.
The exercise that will see 429000 masks distributed to residents above the age of six in Ntungamo district was today flagged off by the Ntungamo resident district commissioner George Bakunda at Ntungamo district headquarters.
Bakunda called on the residents of Ntungamo district to put to good use the masks that have been given out to ensure that they stay safe from COVID-19.
Bakunda adds that the security teams will also move in to ensure that the issue of wearing masks in public places is adhered to after the distribution exercise is complete.
He commended the president for what he referred to as delivering to as promised.
Ntungamo district health officer Dr.Richard Bakamuturaki revealed that the distribution which started with Ruhaama County and Ntungamo municipality will also be extended to Rushenyi and Kajara counties.
Bakamuturaki also called on the locals to ensure that the masks are kept clean and always ironed daily to keep safe.
Ntungamo Municipality mayor Jacob Kafureeka commended the government for delivering the masks saying that some people have been struggling to procure masks.