You are here
Error message
Deprecated function: The each() function is deprecated. This message will be suppressed on further calls in menu_set_active_trail() (line 2405 of /home/ntungamogo/public_html/includes/menu.inc).
Outgoing Ntungamo chairperson roots for unity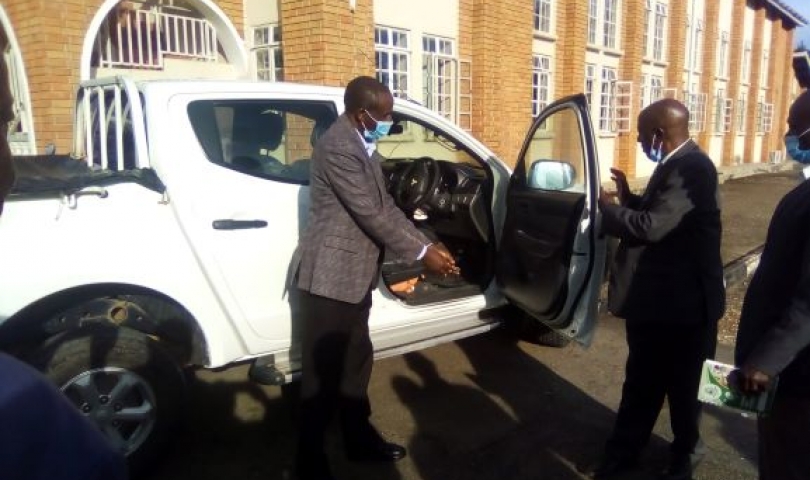 By Anthony Kushaba
 Ntungamo
The outgoing district chairperson for Ntungamo Denis Singahache has called for unity among the leaders and technocrats in the area.
Singahache who was speaking at the official handover of office held at the district's board today afternoon revealed that the accomplishments that have been achieved by his leadership were made possible by the close working relationship his team had with the technocrats, development partners and the communities.
Singahache revealed that respecting the laid out systems in addition to understanding others as team players will help them achieve a lot.
Singahache handed over his office tools and official vehicle to Ntungamo district chief administrative officer.
Ntungamo district chief administrative officer Hanny Turyahebwa commended the outgoing chairperson for diligently serving the district and initiating several developmental projects especially in the education sector.
Ntungamo resident district commissioner George Bakunda commended Singahache for selflessly serving the district and handing over office peacefully.
Bakunda called on the incoming leadership to take over and work towards the completion of the projects kick started by the outgoing leadership for the good of the district.
Singahache is set to be replaced by Sam Mucunguzi Rwakigooba and the new leadership will be sworn in tomorrow Tuesday.