You are here
Error message
Deprecated function: The each() function is deprecated. This message will be suppressed on further calls in menu_set_active_trail() (line 2405 of /home/ntungamogo/public_html/includes/menu.inc).
Outgoing Rugarama sub county chief hailed for hardwork
Wednesday, 27 October 2021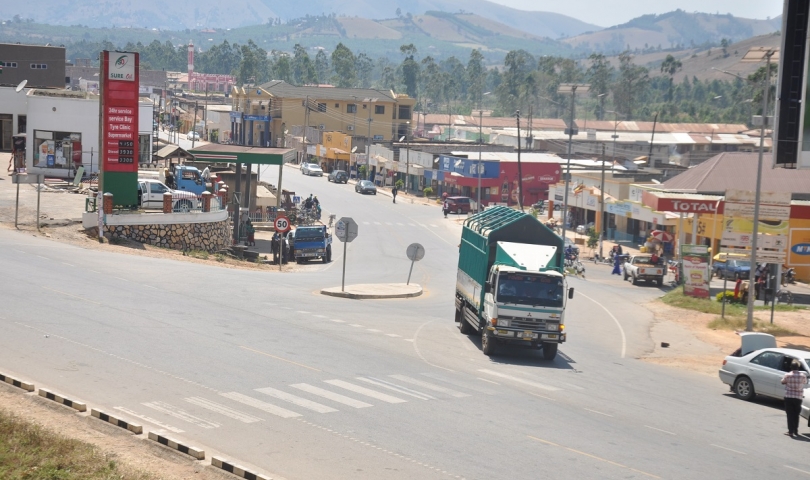 By Communication office
Ntungamo
 Rugarama Sub County political leaders and civil servants have recommended the outgoing sub county chief, Birungi Shallon Muhangi, for her outstanding hard work and managerial skills that guided the development during her tenure of service.
During the farewell ceremony for Birungi Shallon Muhangi, which was held at Rugarama Secondary School on Tuesday, the LCIII of Rugarama South, Herbert Kiiza, urged other civil servants and political leaders to emulate her actions if development prevails in their areas of jurisdiction.
 He also urged the public to be on the lookout for terrorists after two separate bombs exploded in the country, both of which were claimed by the Islamic State.
Kiiza advised the public to contact the nearest police station if they found any suspicious objects left behind.
Birungi Shallon Muhangi, who had served as Rugarama's sub-county chief for seven years, was transferred to Nyakyera Sub County and was succeeded by Robert Turihamwe.
Venerable Rev. Stanly Turyagyenda, Archdeacon of Rugarama Archdeaconry, has asked political leaders to keep their names and dignity in positions they hold for the sake of Shallon Muhangi's legacy.
 Birungi Shallon Muhangi, for her part, praised the cooperation and transparency among civil and political leaders for steering the sub-sporadic county's development.
She also thanked God for allowing her to serve the Ntungamo district local government without any obstacles.
The incoming chief, Robert Turihamwe, expressed appreciation for the leaders' recommendations regarding Birungi Shalon's actions and promised to follow suit.
 Birungi Shalon Muhangi was accompanied by her husband, Patrick Muhangi Kanyate, and the function was attended by all the old and new sub-county councilors, technical staff, well-wishers, and two district councilors, including Rugarama Sub County's Saidati Muhereza.