You are here
Error message
Deprecated function: The each() function is deprecated. This message will be suppressed on further calls in menu_set_active_trail() (line 2405 of /home/ntungamogo/public_html/includes/menu.inc).
SAGE to Be Rolled out in Ntungamo District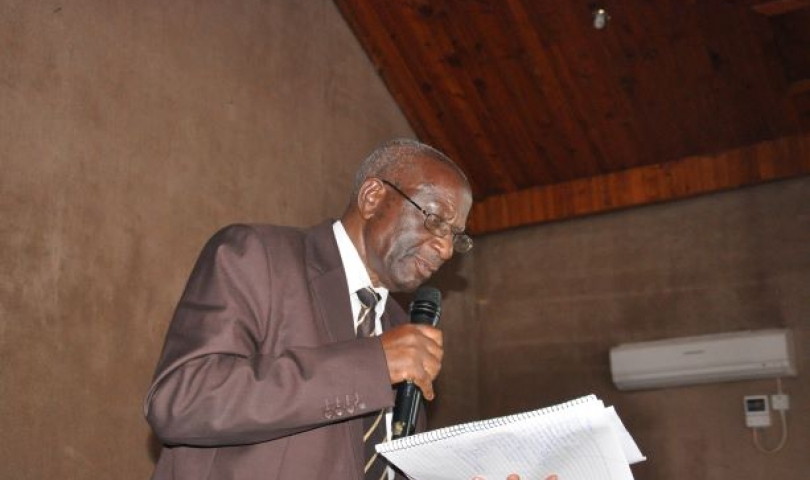 By Communication Office
Ntungamo
The social assistance grants for empowerment is set to be rolled out to Ntungamo district.
The grant which focuses on reaching vulnerable, often excluded sections of the population, thereby achieving inclusive, pro-poor, equitable development.
According to Titus Ouma the senior program officer for capacity Building in the ministry of labor Gender and social development, the elderly above the age of 80 in the district are set to receive the money this financial year.
Ouma who was speaking during the stakeholders meeting held at Ntugamo district council hall revealed that the move is being extended to more district to support the elderly.
Ntungamo Deputy Chief Administrative officer Leonard Ahimbisibwe revealed that the grant is a great relief to the locals in Ntungamo and commended the government for starting and funding the program which he says will go an extra mile in helping the elderly to get basic needs in their homes.
He says that intervention is vital and gives hope to the elderly who in most cases are unable to meet the costs of living.
Ntungamo district local council five chairperson Denis Singahache revealed that the program is timely since there are many elderly people who have been struggling to meet their basic needs.
Singahache further asked the elderly to work towards leaving behind a legacy that will be there even after their death through documenting their knowledge.
He also called on the locals to plant trees, coffee and other fruits saying that this will enable them to sustain their families during their old age.
He further cautioned the elderly against giving out all their land to their children saying that they at times find themselves in difficulties.
He says that the elderly have ended up suffering after being abandoned by the children to whom they gave out land.