You are here
Teachers Cautioned on Drunkenness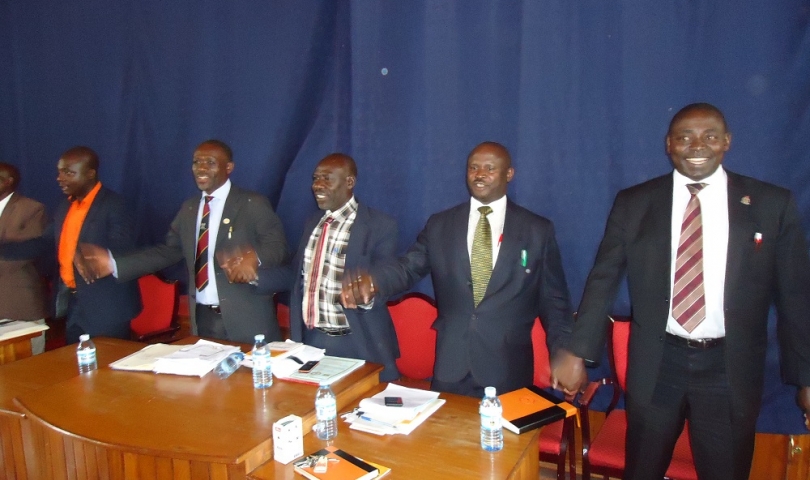 Teachers in the southwestern district of Ntungamo have been cautioned over allegations of drunkenss which believed to be affecting their performance .
The call was  on Friday made by the Uganda National Teachers Union Secretary General Philibert Baguma while facilitating at one day education workshop that attracted representatives of teachers from all the sub branches in the area held at Ntungamo District Council hall.
Baguma revealed that while the teachers push for salary increments, they should be in position to deliver and meet the expectations of the government.
Ntungamo district chief Administrative officer Kweyamba Ruhemba urged teachers to ensure that they prioritize their profession and set their targets if improved performance is to be realized.
Speaking at the same training, Ntungamo district education officer Odo Arigye revealed that the district has received concerns that some teachers have resorted to defiling their pupils and students a practice he says cannot be tolerated.
Gideons Kabangizi the Uganda National Teachers Union chairperson for Ntungamo district revealed that UNATU has already moved in to ensure that the teachers involved in over consumption of Alcohol are helped and counseled since they risk losing their jobs.
He says that the most affected areas are the sub counties of Kayonza and Itojo.