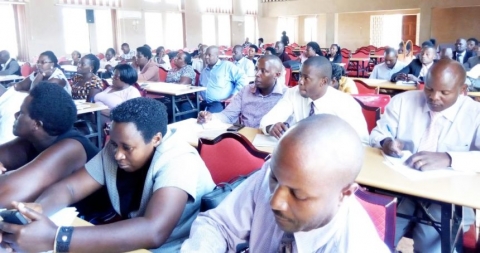 Event Information:
On the 11th of July 2018 the Ministry of Agriculture, Animal Industry and Fisheries kicked off training of trainers in formation and strengthening of farmer organizations with districts under the Agriculture Cluster Development Project.
The activities were in Ntungamo district where the Trainers will be awarded certificates and linked to the farmers to resume with under the same project.
The trainings were opened by the project team that was welcomed and joined by the LC5 Chairman Mr. Singahache Denis on behalf of the area leadership.
The fourth out of 8 Strategic Objectives of the Ministry is to design and implement sustainable capacity building programmes for stakeholders in the agricultural sector through training, re-tooling, infrastructure, provision of logistics and ICT.