You are here
World Hemophilia Day will be observed in Ntungamo.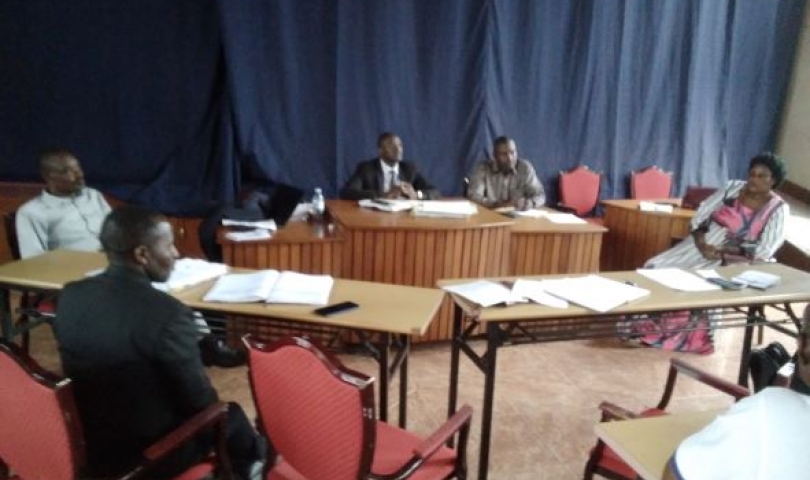 By Anthony Kushaba:
Ntungamo district will next week host the commemoration of World Hemophilia Day, scheduled to take place on April 11th and 13th, 2022.
The celebrations will be held under the theme "The theme of the event this year is "Access for All: Partnership. Policy. Progress. Involving your government and incorporating inherited bleeding disorders into national policy."
Hemophilia is usually an inherited bleeding disorder in which the blood does not clot properly. This can lead to spontaneous bleeding as well as bleeding following injuries or surgery. Blood contains many proteins called clotting factors that can help to stop bleeding.
Speaking at the preparatory meeting on Thursday evening, Ntungamo district acting health officer Sister Beatrice Chemisto revealed that the days are aimed at raising awareness about hemophilia and how people can avoid or deal with it.
Ntungamo district deputy chief administrative officer Fedelis Kiiza revealed that the commemoration is an opportunity to educate the communities on hemophilia as well as ensure that the disease is done away with.
Ntungamo resident district commissioner Geoffrey Mucunguzi revealed that locals should use this day to renew their lifestyles and ensure that they live healthy lives.
This year's commemoration is organized by the ministry of health in collaboration with the Hemophilia Foundation of Uganda, Novo Nordisk Foundation, and the World Federation of Hemophilia.